Work Order and Asset Management
Electric
Sewer
Water

Fiber*
Our software connects GIS, Engineering, IT, Accounting, and Management for Electric and Water Utilities with a complete real-time and cloud-based work order management solution.
(*Coming soon)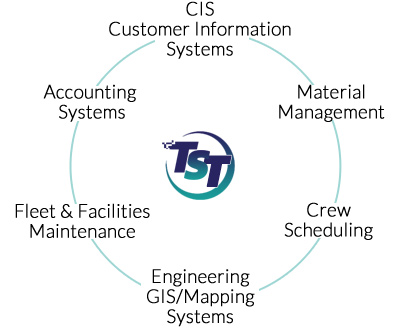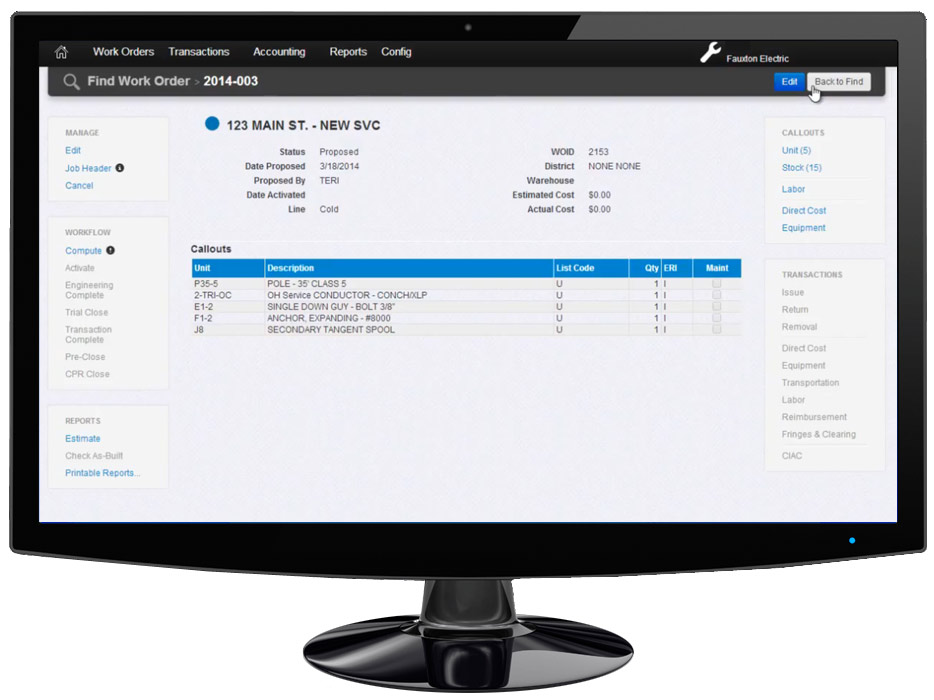 Streamline Work Order Management and Accounting Across Your Entire Organization.
PlantWorks guides your work orders through proposal, design, estimate, build, as-built, cost accounting, unitization, G/L, and CPR to connect Engineering, IT, Accounting, and Utility Management.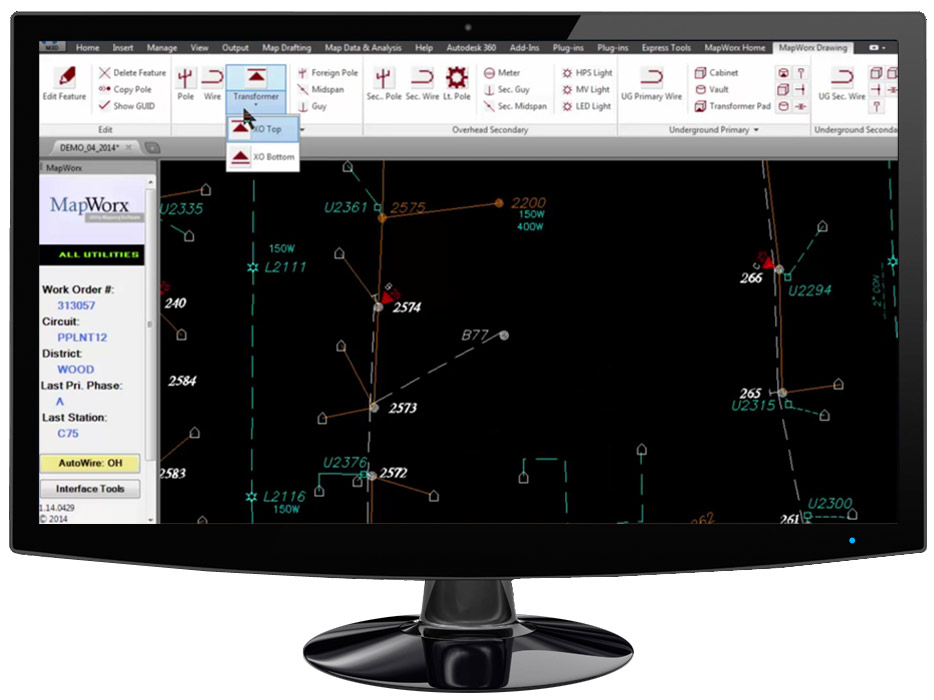 Turn your Utility's GIS into a Turnkey, Integrated Plant Modeling and Staking Solution.
MapWorks leverages the power of drafting and GIS capabilities of Esri ArcGIS Pro and ArcGIS with a simple, straightforward interface to make plant maintenance and management easy and accurate.
We Connect All Facets of Your Organization
Engineering
Access to all plant information, inventory and assets to improve decision-making and accountability.
Proactive outage management and communications to quickly deploy and communicate quickly.
Management
Comprehensive Tracking, Monitoring and Reporting
Quickly identify systems needing attention through comprehensive tracking, monitoring, and reporting.
Finance and Accounting
Timely and Accurate Accounting Across the Entire Organization
Increased Productivity through Work Order Accounting that communicate engineering needs in real-time.
Highly Configurable Stock Definitions, Construction Unit Definitions, Chart of Accounts, and more.
Integrates with existing utility ERP/Accounting Systems
IT
Comprehensive solution to work order processing.
Compatible on desktop, mobile, and tablet devices.
Relieves the risk of multiple tools and management burden of multiple vendors.
Flexible, modular solution that works within the organizations' existing accounting, Esri ArcGIS Pro and other GIS Systems.

Let Us Show You How TerraSpatial Technologies Can
Improve Your Utility's Work Order Process
Schedule a Demonstration